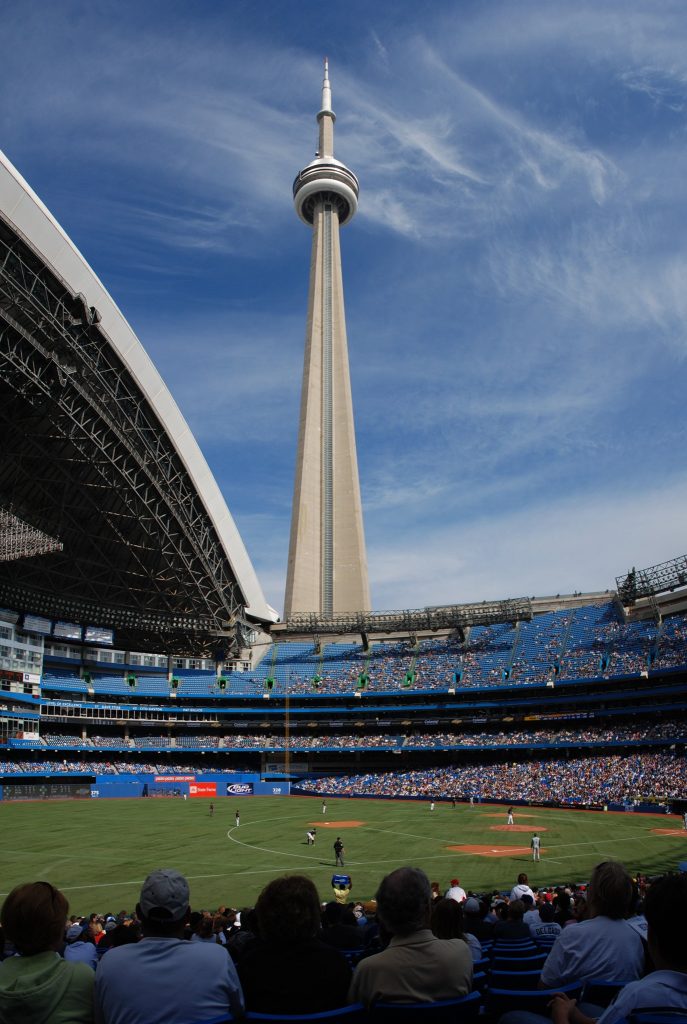 What to eat in Toronto, Canada
Toronto is generally considered to be one of North America's top food cities. As one of the most (if not the single most) multicultural cities in Canada and the whole world, Toronto has authentic cuisine from most of the world's cultural and ethnic groups. It is easy to eat out in Toronto and have a superb meal for cheap, while even the more distant neighborhoods in the city frequently contain one or more ethnic grocers' with both local stock and freshly imported products and brands from all over the world. Since Toronto is a city of a wide variety of distinct neighborhoods, there are excellent restaurants scattered across the city. Many of the trendiest and hottest restaurants in Toronto are located outside of the downtown core and visitors should be prepared to travel a short drive or transit trip to visit them.
As a visitor is quickly bound to notice, Torontonians virtually subsist upon coffee and tea, and the city contains an extremely high density of cafés of all types, from affordable franchise locations, to classy bars, to trendy independently owned locales with idiosyncratic brews. An unguided walk through literally any part of the city will take one past many shops selling hot beverages, snacks, and light meals, oftentimes at a rate of several per city block. This makes it exceptionally convenient to fuel a long day of walking, shopping, and sightseeing, as a traveller is certain to be no more than a few minutes travel from a seat, a meal, and a hot drink.
Farmer's markets
Surrounded by the extensive fertile farmlands of Southern Ontario, Toronto has an abundance of farmer's markets – one is happening, in season, almost every day. Several markets are year round, while others are seasonal, generally running from May to October.
St. Lawrence Market. Has been bringing the freshest foods into the city for Torontonians and visitors alike since 1901. Located at Jarvis and Front, the St. Lawrence Market stretches over 2 buildings, the 'North Market' and the 'South Market' – and often over the section of Front Street between them! The North Market is home to a Farmer's Market, open Saturdays year round. It features fresh vegetables in season, preserves, spices and herbs, and direct from the source foods, such as honey direct from the beekeeper or maple syrup from the people who tapped and boiled it, as well as quality Ontario wines. The South Market has over 50 specialty vendors, with a large seafood section, a dozen butchers, several bakeries, and three very extensive cheese shops. In the basement, there is also a specialty area for handcrafters, and an extensive food court, with merchants often cooking food that they bought fresh that morning from upstairs. The South Market is open year round, Tue-Thu 8AM-6PM, Fri 8AM-7PM, Sat 5AM-5PM.
Riverdale Farm, 201 Winchester Street, (three blocks east of Parliament Street). A year-round producing farm owned by the City of Toronto as part of its extensive park system, open daily for tours, education, and more 9AM-5PM. The Friends of Riverdale Farm operate an onsite store and restaurant, Shop at the Farm and Farm Kitchen, in Simpson House (daily 10AM-4PM), and a weekly Farmer's Market (Tuesdays, May 10 – Oct. 25, 2005, 3:30PM-7PM. Riverdale farm is a working farm, with barns and outdoor paddocks, and animals of all types. In an attempt to provide education about farming, the staff is approachable, and will discuss chores as they go through the daily tasks of keeping a farm running. Tours are available, or you can wander the 7.5 acres freely.
Interesting food districts
'Cabbagetown,' is a designated Historic District in the eastern half of the downtown core.
Baldwin Village, small section of Baldwin Street (east of Spadina, north of Dundas) has many small outdoor cafes ideal for summer lunches.
Chinatown, now features many Vietnamese and Thai restaurants.
Hakka Food, is a style of Chinese food that originated in India with the migrant Chinese of Kolkata. Also known as India-Style Chinese food, outside of India and certain Southeast Asian countries, Toronto is the only city in the world to have such a variety of Hakka Restaurants.
King Street between University Avenue and Spadina Avenue has many restaurants appealing to theatre goers.
Queen Street East between Empire and Leslie has a number of casual, trendy restaurants that match the vibe of Leslieville.
College Street to the east of Bathurst has a cheaper set of eclectic restaurants popular with university students from nearby University of Toronto.
Bayview Avenue south of Eglinton, is the location of some of Toronto's best French pastry shops.
Bloor Street to the west of Spadina in the Annex has a similar set of restaurants to College, with a particularly heavy concentration of budget-friendly Japanese restaurants. Most restaurants here tend to be very laid back. Continuing west on Bloor, past Bathurst, one heads into Koreatown which has a number of Korean restaurants.
Yorkville, it's more about being seen than actually eating but there are a few hidden gems, and this area is famous for sightseeing celebrities. Restaurants often charges premium for otherwise mediocre meals. Mere 1 subway stop away from Yorkville, a meal of similar size and quality can be purchased for nearly half the price.
The city's largest newspaper, the Toronto Star, once chose the Downsview Park Flea Market food court as the best in the city. Although it is open only on weekends and rather remote, it offers a variety of authentic food from Afghan to Trinidadian and lacks the chain restaurants that dominate the city's food courts. It is located north of downtown, but is accessible from the Downsview subway station on the Spadina line and shares space with over 400 independent retailers.
Drink
The majority of nightlife in Toronto is centered on the appropriately named Clubland and in the fashion district on Queen Street West. Nearly everywhere is packed to the brim with pubs and bars, but none so much as Adelaide and Queen Street in those districts. Clubs tend to operate on Richmond and Adelaide streets (both run east-west, 1 block apart); names change frequently, but the district keeps on going.
Some of Toronto's newest and hottest nightclubs have opened up in the King Street West / Liberty Village area. This area tends to attract a more mature (25+ years old) crowd; however this comes at a cost as drinks and admission into the venues are typically a bit more expensive.
Hip art and music oriented crowds tend to gravitate on the West side of the city, in neighborhoods such as Queen West, Parkdale and the Junction. The hipsters hangout in the wide array of bars, galleries and clubs that dot the area – in particular Stones Place (mostly Indians and sometimes gay crowds),and the Drake and its poor cousin Gladstone Hotels. The same folks also frequent the Annex / Kensington Market Area of the city at night for club nights, casual drinks and art / music events. One of the main "corsos" of the city is Little Italy: College Street, between Bathurst and Ossington flows over with music, sidewalk cafes and excellent food and a crowd that enjoys the summer heat and the offerings. College Street, east of Bathurst, is home to many student hangouts. The legal minimum drinking age is 19.
Toronto is also home to a number of microbreweries. These include Mill Street, Steam Whistle Pilsner, Cool, Amsterdam, Great Lakes, Junction Craft Brewing, Indie Ale House and Bellwoods Brewery. The breweries offer free samples and some have restaurants and/or are brewpubs. Although a tour of the Steam Whistle Brewery costs $10, it includes a gift.