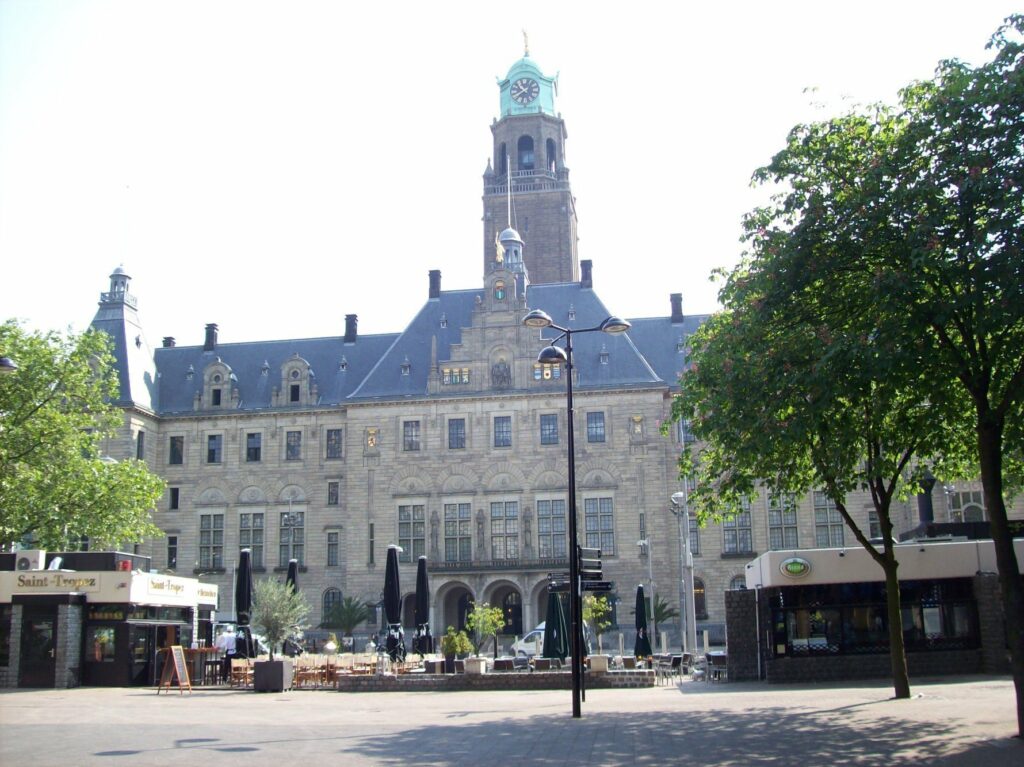 What to see in Rotterdam, Netherlands
Zoo and botanical gardens
Rotterdam Zoo, Blijdorplaan 8. Mon-Sun: 9.00AM – 5.00PM. Rotterdam Zoo, established in 1857, is one of the most popular day trips in the Netherlands. Walk through different parts of the world, seeing interesting animals that feel right at home in an approximation of their natural habitats. An interesting feature of Rotterdam Zoo is the Oceanium. Feast your eyes on your journey through this enchanting world of water, filled with ocean and coastal dwellers, including exotic fish and puffins.
Arboretum Trompenburg, Honingerdijk 86. Mon-Fri: 9.00AM – 5.00PM; Sat-Sun: 10.00AM – 5.00PM. Arboretum Trompenburg, dating back to 1820, is a lovely park filled with well-designed walking paths. The seven hectare park houses a rich collection of trees, shrubs, perennials and bulbs.
Botanische Tuin Kralingen, Kralingse Plaslaan 110. Mon-Fri: 8.00 – 16.00; Sat-Sun: CLOSED. This small botanical garden is known for its medicinal plants. As it is currently being brought back to its old glory the visit is recommended if you were to walk by, or for garden buffs. Free entry.
Historic Places of Worship
Please note that in The Netherlands churches are generally closed to visitors on Sundays.
Grote of Sint Laurenskerk, Grotekerkplein 15. Tue-sat 11:00-17:00. The "Great or Saint Lawrence church" (Saint Lawrence is the patron saint of Rotterdam) is a late-gothic inner city landmark that dates from the year 1449. It is nice to visit its spacious and attractive, but not so elegant interior. Of special interest are the large organ and the elaborate graves of Dutch sea heroes Kortenaer, Witte de With and Van Brakel. All kinds of cultural and musical venues take place here. In the summer you can climb the tower at Wednesdays and Saturdays
Paradijskerk, Nieuwe Binnenweg 25. Mon-thu: 14.00-17.00; fri: 16.00-18.30; sat: 14:00-17:00; sun: 08.30-12.00. This church only dates from 1910, but it was built on purpose to house the baroque interior from 1719 of its predecessor. It is interesting to have a look at the baroque carvings. Also noteworthy that this church belongs to the small Old Catholic denomination. Sunday mass at 9.30; Tuesday 19.30 Compline; friday 17.30 Taizéprayer.
Pilgrimfathers' church, Aelbrechtskolk 20. This historic church, the Oude Kerk (old church) of Delfshaven, is from which the Pilgrim Fathers set sail to the new world. The building dates from 1417. It is also possible to attend to classical concerts here.
Laurentius en Elisabethkathedraal, Mathenesserlaan 307. The cathedral of Rotterdam (Roman Catholic) is a somewhat heavy neo Romanesque creation from 1907. The interior is quite well proportioned and atmospheric. Sunday mass is at 11.00 (sometimes with a good choir). Besides assisting at the normally well attended mass you can walk in before or after to have a look inside.
Mevlana Mosque, Mevlanaplein 1 (Metro: Delfshaven), [26]. The Mevlana Mosque (Dutch: Mevlanamoskee; Turkish: Mevlana Camii) is a mosque in northwestern Rotterdam, Netherlands which serves mainly Turkish-Dutch Muslims. The mosque, named after Rumi, was built in 2001 and benefits from two minarets.[1] The mosque was voted as Rotterdam's most attractive building in 2006.
Attractions
Free walking tour daily free walking tours from the Markthall at Blaak Station Free walking tour Rotterdam
Euromast, Parkhaven 20. Mon-Sun: 10:00AM – 10.00PM. There's also a great restaurant halfway up the tower, with good food at a good price.
Spido harbour trip, Willemsplein 85. You only see the first 8 km of the harbor starting at the Erasmus bridge (the trip doesn't go all the way to the north sea, and skips some of the more interesting harbors) But Rotterdam is REALLY big, so even in those first 8 km there's plenty to see. In the summer there are longer tours.
De pannenkoekenboot. Eat as many pancakes as you like while you cruise, departs from near the foot of the Euromast.
Shipyard 'Rotterdams Welvaren' ('De Delft'), Schiehaven 15. Tue-Fri: 10.00AM – 4.00PM; Sat-Sun: 11.00AM – 5.00PM. Follow the construction of the 18th century ship-of-the-line 'De Delft' from close-by. 'De Delft' will become one of the largest ship replicas in the world.
The area around train station Blaak. The area was destroyed by a German bombardment during World War II, forcing the Netherlands to surrender. After the war, it has been reconstructed with all kinds of strange and fascinating buildings. Especially the Cube Houses are worth seeing. The marketplace is also here on each Tuesday, Saturday (all year around) and every Sunday (in the summer), it is definitely worth a visit to get acquainted with local food and customs. And the Old Harbour (Oude Haven) is around the corner for a drink and a bite to eat.
Easily accessible by metro, historic Delfshaven is a very scenic walk. It consists of an 17th-century area around two canals with a lot of charm. By day visit the Dubbelde Palmboom museum, the pilgrimfathers' church, or the little shops in this neighbourhood. By night atractive pubs and restaurants make the visit worthwile.
Just walk out the front of Rotterdam Central Station to the first intersection. You can't miss it!
Maeslantkering, Havennummer 882 – Hoek van Holland. Storm surge barrier that is one of the largest moving structures in the world.
The Snerttram, a historical tram, runs on weekends and provides a guided tour of Rotterdam along the tram routes for around 90 minutes. Extensive commentary is given in Dutch, but you can get some English too if requested.
De Rotterdam (ss Rotterdam) (Steamship), 3e Katendrechtse hoofd 25. Nov-Mar: 09.00-16.00; Apr-Oct: 09.00-19.30.
Escape010, a Live Escape Room at the Gouvernestraat 89 in the centre of Rotterdam. Live Escape Room is an exciting, challenging and unpredictable game. With a group of 3 to 6 people, you go into a room and the door will be closed. The object of the game is to leave the room within 60 minutes.
Truescape Rotterdam Escape Room the Asylum. Located in the vibrant city center of Rotterdam. Rotterdam's must sees are just a short walk from Truescape. The escape room is surrounded by Rotterdam's and the Benelux's tallest buildings. Large groups above 8 persons are also able to play The Asylum.