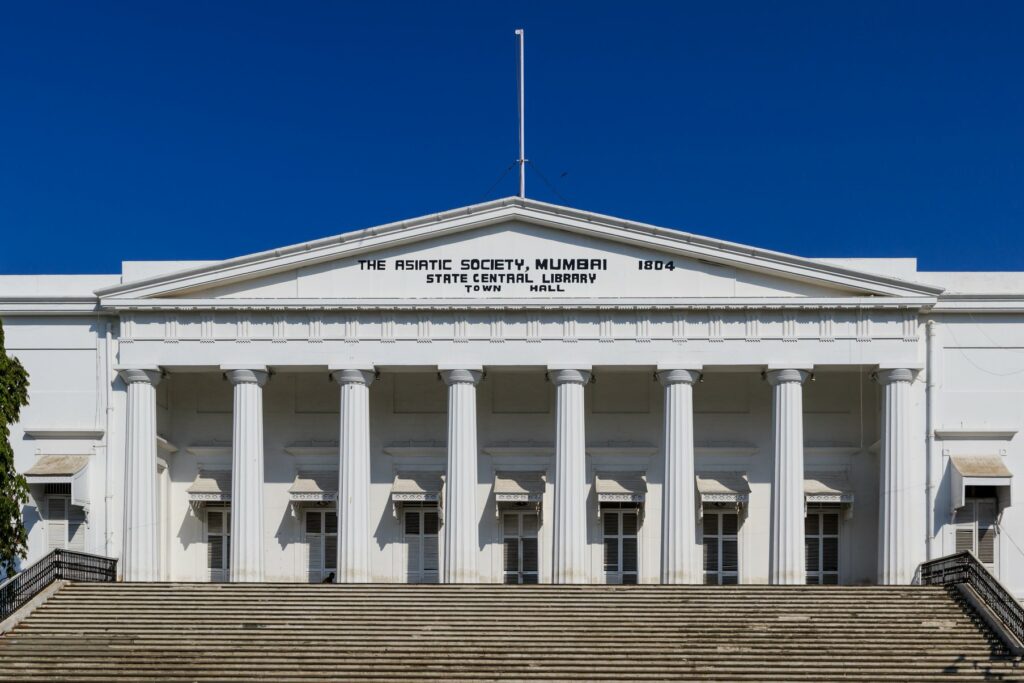 What to do in Mumbai, India
There is a lot to do in Mumbai, but lack of space means that for outdoors activities, you need to head north, often outside city limit. In the Northwestern suburbs and Thane, you will find opportunities for water sports like H20 at Girgaum Chowpatty. There are two golf courses in the city, the more famous one in Chembur in the Harbor suburbs.
Mumbai has a vibrant theater scene with plays in many languages including English, Hindi, Gujarati, and Marathi. While South Mumbai has frequent performances, the best organized theater effort is at Prithvi theater, Juhu in the Western Suburbs. There are plenty of opportunities to enjoy Indian classical music and dance. While not a patch on the Sabhas of Chennai, you will find frequent performances of Carnatic music in Shanmukhananda Hall, Matunga in the South Central suburbs.
Mumbai is also usually the first stop for Western pop and rock stars visiting India, which they usually do when they are over 50. The Rock scene is very good in Mumbai. These are very safe to go to and are recommended for rock fans. Most bands cover heavy metal acts like Pantera, Six feet under, and Slipknot, but at places like 'Not just jazz by the bay', there are treats for Jazz fans, as well. To try to find places with specific music tastes try asking students outside Mumbai's colleges. Western classical music performances are rarer. However most classical music performances along with other art forms are regularly performed at NCPA and Tata Theatre, both situated next to the narrow strip at Nariman Point.
Experience Bollywood; plan a trip Film City located in Goregaon and enjoy the first-hand experience of Bollywood shooting
Watch a Movie; you are in the land of Bollywood. Expect whistles and clapping by crowd in admiration of their celebrities on the screen. Most of the cinema halls run both 'popular and new' Bollywood as well as Hollywood movies and some even screen ones in regional languages. Some of the popular Hollywood screening cinema halls in South Mumbai are Eros opposite Churchgate, Metro on M.G.Road, Regal in Colaba, Sterling next to CST Station, and New Excelsior in Fort.
Visit Essel World: a large amusement park in Gorai
Take A Dip at Water World
Visit museums and art galleries
Pub Hopping, The number and variety of Pubs in the city allow for an enthralling Pub Hopping opportunity.
Borivili National Park, or go for Flamingo watching in Chembur (check with Bombay Natural History Society for further info).
Do Rock Climbing, Adventure, learn about plants, insects, birds, interact with Animals at Bhavans Nature Adventuree Centre Andheri
Watch Cricket for free; cricket is has a national games stature in India, and Mumbaiites revere that every day of the year. Azad Maidan (Azad ground) near C.S.T. Railway station, ground opposite to Ruia College in Matunga and Shivaji Park in Dadar west are some of the best places to witness the cricket fever for free. Look out and you may be even lucky to witness ongoing game of cricket on some of the empty streets of Mumbai.
Temples; there are so many religious places around in the city (both old and new) that one can plan a day long itinerary on that. Start with Mahalkshmi Temple, Banganga Temple, Siddhi Vinayak, Afghan Church, Mahim Church, Haji Ali… the list will get really long.
Cruise on a Harbor Cruise; cruises from Gateway of India leave every 30 min daily except during the monsoon season (Jun-Sep).
Join for Heritage walks; organized by two architects, these walks take you around various historic and architecturally significant areas of the city. Walks are organized on the third Sunday of every month (with a break from June through August for the monsoons) and the route varies each time. The walks last around 90 min.
Walk along Marine Drive; also known as Queen's Necklace, this beachside promenade is worth a ride. A walk can be planned from Girgaon Chowpati (Girgaon beach) all the way up to Nariman Point. Be careful and avoid this area during heavy rains.
Take a morning walk on Juhu beach
Celebrate at the Kala Ghoda Festival. The arts and crafts festival is held in the last week of Jan or first week of Feb annually in the historic precinct of Kala ghoda in Mumbai.
Poonawallas Breeders Multimillion; on the last Sunday of February, the glitterati of Mumbai dress up for the Ascot of Mumbai at the Mahalaxmi Race Course. With High Tea, amazing hats, and hundreds of ordinary punters staking their little all on the outside chance, this is the event to attend in Mumbai so try to cage a ticket if you happen to visit around then.
Enjoy theatre & performances; Mumbai offers unlimited opportunities to theatre lovers and there are regular shows across theatres in the city. Check newspapers on latest shows as well as performances at prominent halls such as Prithvi Theatre, NCPA, Tata Theatre.
Chowpati Jayenge Bhel Puri Khayenge; as it says in the lyrics of one of the Bollywood movie song, go to beaches (especially in the evenings) and enjoy local favorite 'Bhel Puri' while the sun sets in the Arabic sea.
Festivals
While many religious festivals are celebrated by people in Mumbai, a few of these are essentially public and social occasions, where the traveler can participate.
Organized festivals & events
Mumbai Festival (Jan) Sample the vibrant culture of the city. The festival covers theater, sports, fashion, food, and shopping.
Banganga Festival (Jan) The musical festival is organized by Maharashtra Tourism (MTDC) annually at Banganga Tank on Malabar Hill.
Elephanta Festival (March) Organized by Maharashtra Tourism, the festival of music and dance at Elephanta Caves has in the past festivals have seen performances by renowned artists like Alarmel Valli, Sanjeev Abhyankar, and Ananda Shankar and traditional Koli dances as well as traditional food. 7PM-10PM (Ferries start at 4PM).
Mumbai Wine Fest (Feb) Wine connoisseurs across the city gather to sample wines, enjoy the culinary delights while soaking in the cultural extravaganza put up at Kala Ghoda.
Religious festivals
Holi (March) is often known as 'The Festival of Colors'. It is held every year on the day of the full moon in the Hindu calendar month of Phalgun (March). During this time, the country dances, bathes and celebrates life in all the colors of the rainbow imaginable.
Janmashtami (Jul/Aug) Birth Anniversary of Lord Krishna. Earthen pots full of curd are strung high up across the streets. Young men stand on top of one another to form a human pyramid and attempt to break the pots.
Ramadan-Id Muslim festival marks the end of the holy month of Ramadan. Marked by feasting at many places. Non-Muslims can also join in.
Ganesh Chaturthi (Aug/Sep) is one of Mumbai's most important and colorful festivals. During the 10 day celebration, Lord Ganesh is worshiped in millions of homes. See the colorful processions and participate in them. The Lalbaug, Parel, Matunga and Dadar areas represent some of the best large scale decorations. On the last day of the festival, processions are carried out to bid bye to the loved deity in the sea. These presentations are colorful and carry a celebration fever. The best places to watch them are Girgaon and Dadar chowpati (beach) or the main roads such as Ambedkar road from where the processions are carried out.
Mt. Mary's Feast (Sep). The feast in honor of Our Lady of the Mount is celebrated with great solemnity at St. Mary's Church, Bandra. A week long Bandra fair is held during this time attracting huge crowds.
Navratri (Sep/Oct) is a 10 day festival, where nine of the nights are spent in worship and entire Mumbai swings to the rhythm of Garba and Raas dances of Gujarati community.
Diwali (Oct/Nov) Festival of Lights. Start of New Year and opening of new accounts. Worshiping of Goddess Laxmi. Participate in the fireworks and view the bright lights.
Christmas (Dec) This is charcterised by midnight (nowadays held around 8-9PM on Christmas eve due to restrictions on loud speakers) masses in churches and is usually followed by a number of private parties all across the city.
Sports
Mumbai inherits the cricket fever justifiably and has 3 of the finest Crickets stadiums namely Brabourne Stadium (Churchgate), Wankhede Stadium (Marine Lines) and D.Y.Patil Stadium (Navi Mumbai). Several of international cricket matches and domestic championships such as IPL have been played in these stadiums. Watch out for upcoming cricket stadium to join the cricket frenzy crowd. Apart from these, Ruia College, Shivaji Park, Azad Maidan, Marine Lines are some of the places where live cricket action can be seen for free.
For swimming enthusiasts, Mahatma Gandhi Swimming Pool (Dadar W) is the place to visit.
For horse racing, head straight to Mahalakshmi Race Course (Mahalakshmi).
Powai hosts some of the finest Golf fields.
For others there are many sport activities including Tennis, Table Tennis, Badminton which can be practiced at various clubs. Gyms are plenty and can be easily found.