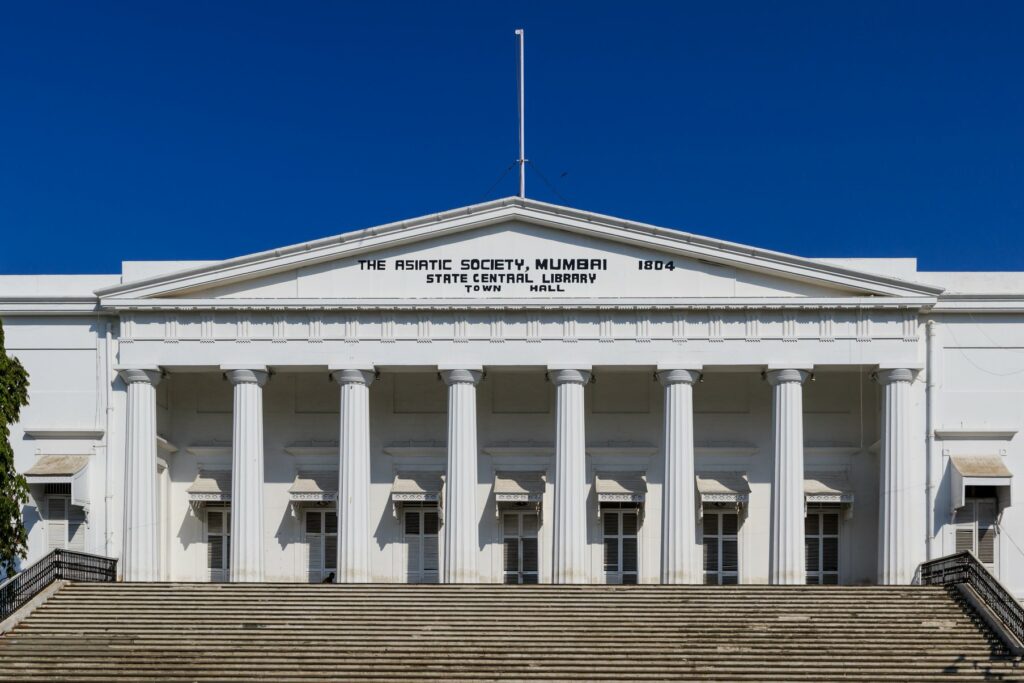 What to buy in Mumbai, India
In general, costs in Mumbai are higher than the rest of India, though they are still much lower by Western standards.
The shopping experience in the city is a study in contrasts. At the lower end of the spectrum are street vendors. Existing at the borderline of legality, entire streets have been given over to these hawkers and in many places it is impossible to walk on the footpaths, because they have blocked the way. On the other hand, these vendors often give you a great bargain though you will have to haggle a lot and be careful about what to buy. There's nothing like taking a local along to shop for you. Some famous shopping streets are:
Chor bazaar, (get down at the Grant Rd station on the Western Line. The market is on the east side of the station). Chor Bazar which literally translates to "Thief Market" is a colloquial term used to refer a place selling stolen items. It consists of number of interconnecting by-lanes with street vendors hawking a wide variety of items from antiques to shoes to car accessories etc. The place can be quite a surprise for the number and type of items on sale. A great place to spot bargains and bartering is a must. Shop with a keen eye – look out for fakes or second hand items that are shoddily repaired and can be passed out for a quick buck.
Fashion Street. Best place in Mumbai to buy cheap clothes. Bargaining/haggling skills are a must if you want to shop here! Offer to pay 1/4 of the asking price or less and then work your way upwards.
Colaba Causeway, is filled with tourists and locals. It is located very close to the Gateway of India. It is a place where you will be able to find many authentic Indian souvenirs, antiques, carpets, and chandeliers. But foreigners will have to be very careful, as all these stores are road-side stalls. What may seem a good price that the person has quoted to you, it will actually be a rip off. Do not settle for anything more than one-fourth the quoted price. If they refuse a price just walk away and they will call you back quoting a lower price. Normally, the more you buy, the less you will have to pay for each individual item.
Zaveri Bazaar, Best known jewelry Market, all at one place.
Mangaldas Market, for silk and cloth
Bhuleshwar Market, for fruits and vegetables
Dadar (W) Flower Market. Visit early morning to see colorful and wholesale flower market in action
Crawford Market, It is now officially known as the Mahatma Jyotirao Phule Market. But locals still refer to it by its old name. It is within 10 minutes walking distance from the Chatrapati Shivaji Terminus on the Central Line in South Mumbai. Earlier it was the major wholesale trading market for fruits & vegetables. Now it houses shops selling imported items such as food, cosmetics, household and gift items.
Family-run shops where the items are behind the counter and one has to ask the salesperson to get items from the list. The traditional way to buy sarees or jewelry is to go to a shop where you sit on a bedspread laid out on the floor and the salespeople bring out their wares one-by-one until you make a decision. Shops like Bharat Kshetra in Dadar have scaled this model up to such an extent that they have a two-storied complex where you can do the same.
Shopping Malls, Mumbai has been experiencing a boom in malls in the past few years. You can combine your shopping, dining out, and watching movies all in one place.
What to buy
Jewellery, Authentic jewellery by Silver Centrre ( Sangeeta Boochra ) Jaipur , inside cottons at kemps corner.
Khadi clothing, Khadi is an authentic Indian variety of home spun cotton. Mahatma Gandhi advocated the use of khadi as a form of satyagraha against the use of foreign goods and a form of rural self-employment for India during the pre-independence days. Check out the Khadi Gram Udyog Bhavan located at 286, DN Road, Near the Mumbai GPO & Chatrapati Shivaji Terminus. It is run by the Khadi Gramudyog Vikas Samiti which is an umbrella organization started by the Mahatma himself which today has evolved into a government registered unit promoting the use of khadi. A good place to buy souvenirs including khadi Indian flags. These are similar in type to the ones used during the freedom struggle. It also houses other forms of fabrics like pure cotton wool, and silk. Items on sale include Blankets, Sweaters, Shirt pieces, Sandals, Shoes, Folders, Files, etc. All the items are handmade. Some of the items make use of natural straw. They also offer a collection of handmade paper products.
Traditional clothing & handicrafts, State government operated emporiums such as those for Maharashtra, Gujarat, Jammu & Kashmir etc. sell state specific items of clothing and handicrafts. These are located in places around South Mumbai or the shopping arcades of Five Star Hotels. There is also a Central Cottage Industries Corporation of India Emporium located near the Gateway of India beside the Tendulkar's restaurant. The items on display include embroidered clothing, carvings, paintings, sculptures etc and are reasonably priced. Amongst the private labels, Fabindia  is a must visit for its variety of kurtas  [tunics], salwars, pyjamas, churidars & dupattas. They also offer bedspreads, cushion covers, decorative pillows, quilts, table linens, home furniture etc. Just like the government owned emporiums, Fabindia operates on a cottage industries model where products are hand crafted by artisans and sourced from villages across India. Good quality, smart colours, trendy designs but prices are a bit on the higher side. Stores are located across Mumbai. Prrem's – The Winter Wear Store houses a range of silk scarfs, made in India. It is located on Linking Road, Khar (West).
Cotton clothes, Mumbai is great place to buy quality and cheaper cotton clothes.
Kurties and tunics', a must have in India. Classy kurties, fushion ethnic wear and exquisite dress materials in most sought after pure fabrics such as muls, cottons, maheshwari and chanderi silk etc in handblock prints and intrinsic chikankari work.
Colorful Sarees
Indian musical instruments, Indian music has its own set of musical instruments such as Tabla, Harmonium, straight Flute that it relies upon. These can be bought at various music shops scattered across the city.
Luxury Retail, Mumbai has witnessed a massive boom in luxury retail. All the brands you can buy in any other major city are available there.
Bookshops
Mumbai has large number of organized book shops. However it also has number of street side second hand book shops or displays that give opportunity to come across rare collections. Many of these roadside book shops can be prominently found, among many, near Flora Fountain, Maheshwari Udyyan (former King's Circle) and Dadar west market.
Groceries
In addition to the local grocery stores which can be found on most of the streets, there are new additions to the city in the form of new big and small supermarkets and hypermarkets where you can get all the food items you need. Some of them are Big Bazaar, Food Bazaar, Hypercity, DMart, Spinach Local, Apna Bazaar, Nature's Basket.