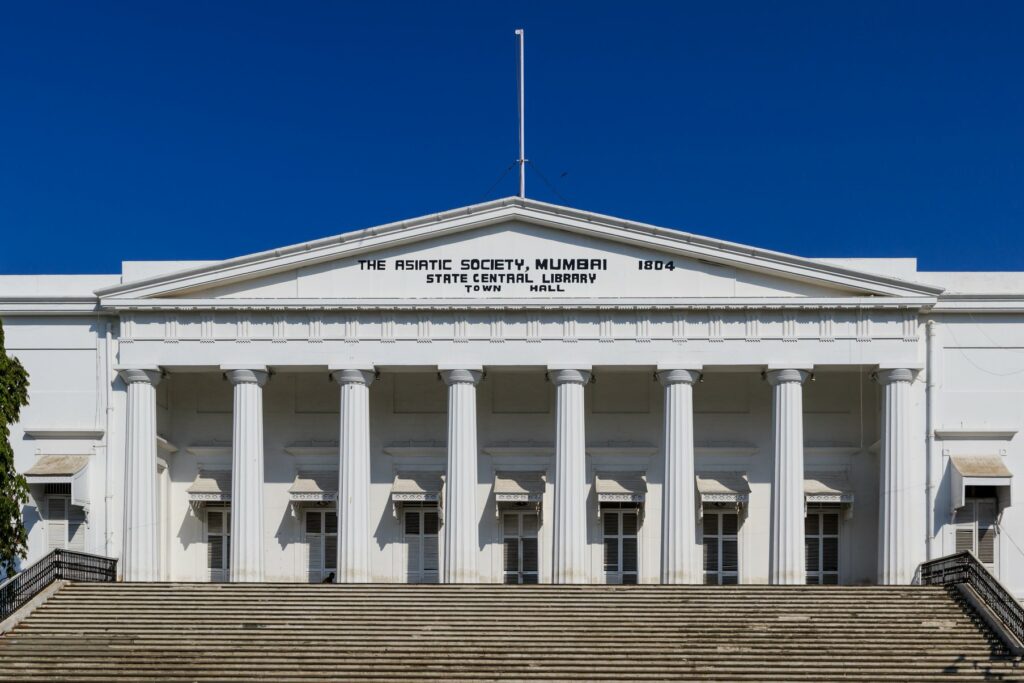 Explore Mumbai a cosmopolitan metropolis, earlier known as Bombay, is the largest city in India and the capital of Maharashtra state. Mumbai was originally a conglomeration of seven islands on the Konkan coastline which over time were joined to form the island city of Bombay. The island was in turn joined with the neighboring island of Salsette to form Greater Bombay. The city has an estimated metropolitan population of 21 million (2005), making it one of the world's most populous cities.
Mumbai is undoubtedly the commercial capital of India and is one of the predominant port cities in the country. Mumbai's nature as the most eclectic and cosmopolitan Indian city is symbolized in the presence of Bollywood within the city, the centre of the globally-influential Hindi film and TV industries. It is also home to India's largest slum population.
Mumbai is a bustling, diverse metropolis with a flair all its own. The entrepreneurial spirit and pulsing pace of life provide a sharp contrast to much of the rest of India. It is also the financial capital of India and the capital of the state of Maharashtra.
Mumbai has three main seasons — Summer, Monsoon, and Winter (milder summer). The best time to visit is during the winter between November and February. Humidity is also less during the winter, when the climate is pleasant; the minimum temperature is 17 degrees centigrade and the maximum is 30-31 degrees. Summer is from March to May with highs in the low to mid 30s. It is hot and humid during this time. June to September is the monsoon season when the city is lashed by heavy rains. The city gets flooded two or three times and normal life gets disrupted during this season. Climate is humid pretty much throughout the year because the city rests on the coast.
Being the financial capital of India, Mumbai has excellent connectivity with most of the major cities around the world.
If you are flying from Europe it is generally cheaper to fly from London, and there are many flights daily.
There are ATM terminals in the international arrival area and many money changers near the exit as well.
By car
Travel agents and hotels can arrange private chauffeur driven cars to provide services. Expensive by comparison with taxis, they are the most trusted, secure, and comfortable way to travel around the city. Driving in Mumbai can be difficult, because of poor driver discipline, but chauffeur driven services are very reasonable. These can be arranged by travel companies or online from the countries of origin. However, if one wants to drive cars themselves, the option of self-drive rental cars also exist.
Talk
Marathi is the state and city official language used by State Government agencies, municipal authorities, and the local police, and also the first language of most locals.
English is widely used in the corporate world and in banking and trading. At most places, you will be able to get by with Hindi and English.
Locals in Mumbai can manage to speak in broken English and those working in corporates and belonging to middle, upper middle and high class can speak fluent English.
Itineraries
Camping
There are many spots near Mumbai in which you can go for camping. Camping can be done safely on spots such as Lonavala, Tungarli Lake, Valvan Lake, Rajmachi, Mahableshwar, Panchgani, Kashid & Phansad.
Weekend Getaways
Mumbai is in close proximity to hill stations, beaches and jungles. Places like Matheran, Lonavala, Alibaug, Khandala Panchgani and Mahabaleshwar are some of the destinations which can be done over a weekend. There are several companies that connect all of these places with individual travelers and corporate travelers from Mumbai.
What to buy
Visa and Master cards are widely accepted in the city shops. Many shopping establishments also accept American Express, Diners and host of other cards. However, some of the small shops or family-run shops may not accept these cards and some handy cash can be of help here. ATMs are widely available and many debit cards accepted as well. If you have an Indian bank account or credit card, you may not need to carry too much of cash. If you are a foreigner, it is a good idea to carry some cash to avoid charges while using your credit or debit card.    What  to buy in Mumbai
Mobile phones
Cell phone coverage in the city is good. There are many service providers offering a wide variety of plans.
Cybercafes
Cybercafes are located at virtually on every street corner and the rates are quite low. Do note that they have probably not kept pace with advances in hardware or software, so if you find yourself in one of them, don't be surprised if you are stuck with a really small monitor, Windows 98, and Internet Explorer 5.0. Also data security could be an issue. As a caution, change your password after you use it at a cybercafe.
Wi-Fi
Finding Wi-Fi in Mumbai is very difficult due to security concerns
Stay healthy
Food As elsewhere in India, be careful with what you eat. Outside of major tourist hotels and restaurants, stay away from raw leafy vegetables, egg-based dressings, like mayonnaise, and minced meat are particularly risky. In short, stick to boiled, baked, fried, or peeled goods.
Water Tap water is safe however opinions on tap water vary, but most visitors choose to stick to the bottled stuff. Large bottles of water can be purchased at a very low cost.
Get out
Matheran (102 km/1.5hrs): can be reached both by road and by train. For train option, take a suburban train to Neral and take hour long toy train to reach Matheran top. Alternatively, it can be climbed.
Lonavala (111.5 km, 1.5hrs) Best reached by road. Suburban trains do not ply to Lonavala and may need to exchange train at Karjat or take en route long long distance train.
Khandala (101 km/1.5hrs) Check Lonavala.
Mahabaleshwar (242km, 7hrs) Best reached by road.
Lavasa (186 km's) is a planned city situated near Mumbai. This city offers numerous attractions to visit like Varasgaon Dam, winding roads for bikers, dense vegetation, and pleasant weather. The destination also offers jet skiing, kayaking and boating are possible in the lake here. Adventure activities like rock climbing, rappelling, and trekking.
Daman (171 Km) is one of the famous romantic as well as a weekend destination for couples who willing to travel near Mumbai. Daman is divided into two parts – Nanidaman and Motidaman. Daman is loved by tourists because of its scenic beauty, beaches, and adventure activities like Parasailing, Adventure Cycling, and Water Skiing.
Alibaug (95 km's) is one of the popular destinations near Mumbai famous for beaches and other activities and places to visit. You can either take a drive to reach Alibaug from Mumbai or take a ferry ride from the Gateway of India.
Official tourism websites of Mumbai
For more information please visit the official government website: 
Watch a video about Mumbai
Instagram Posts from other users
Tickets for remarkable experiences
If you want us to create a Blog Post about your favourite place,
please message us on FaceBook
with your name,
your review
and photos,
and we will try to add it soon
Useful Travel Tips Be sure to read these travel tips before you go. Travel is full of major decisions — like which country to visit, how much to spend, and when to stop waiting and finally make that all-important decision to book tickets.  Here are some simple tips to smooth the way on your next […]