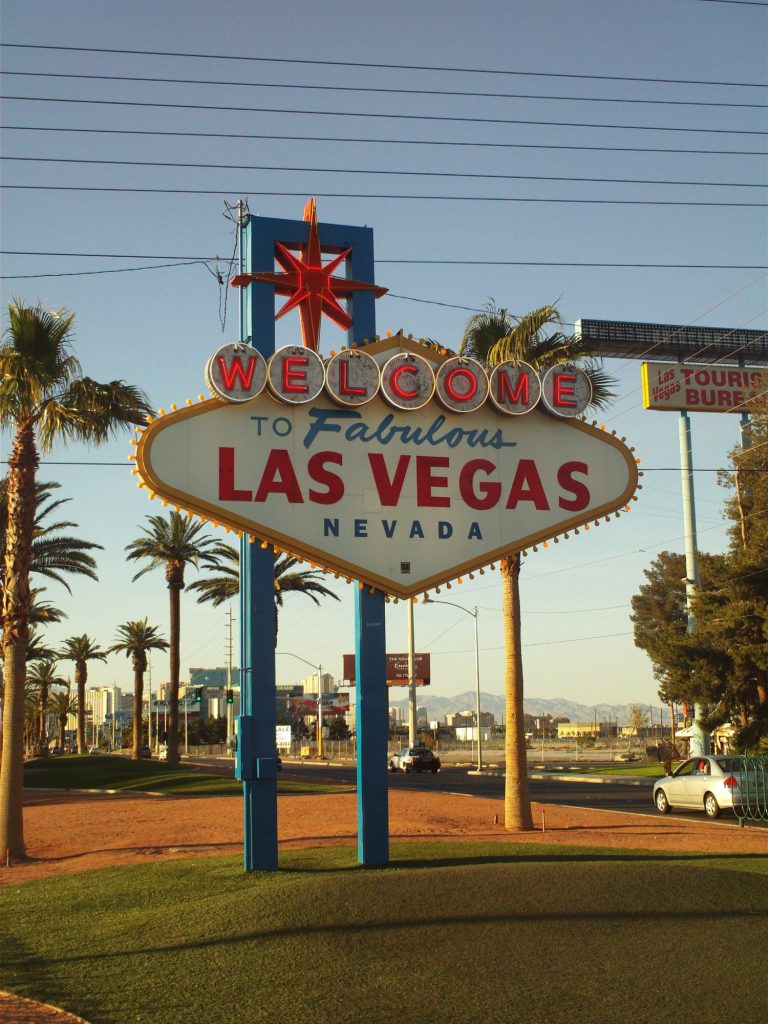 What to see in Las Vegas, USA
Aquarium @ The Mirage. There is an impressive aquarium behind the check-in counter and a dolphin habitat. Not Free.
The Adventuredome at Circus Circus. America's largest indoor theme park with 25 rides and attractions for all ages. Individual tickets or all day ride passes are available. 
The Auto Collections @ The Quad (formerly the Imperial Palace), 3535 S Las Vegas Blvd. Originally an auto museum at the Imperial Palace, The Auto Collections became the largest classic car showroom in 2000, selling, buying and trading more than 200 fully restored cars ranging in price from $15,000.00 to several million. The collections spans 125,000 square feet and every car is one-of-a-kind.
BODIES… the Exhibition @ Luxor, 3900 S Las Vegas Blvd. 10:00am-10:00pm. The Exhibition showcases 13 whole-body specimens and more than 260 organs and partial body specimens. These real human bodies have been meticulously dissected, preserved through an innovative process. The bodies are respectfully presented, giving visitors the opportunity to view the beauty and complexity of their own organs and systems. The Exhibition provides an up-close look inside our skeletal, muscular, respiratory, and circulatory systems. Authentic human specimens illustrate the damage caused to organs by over-eating and lack of exercise encouraging healthy lifestyle choices.
Botanical Gardens @ Bellagio. Inside of the casino there is a tremendous flower garden, with displays changed every month or two.
Flamingo Garden, 3555 Las Vegas Blvd S. A 5-acre garden with Flamingos and other exotic birds, as well as koi and turtles.
Fountain Show @ Bellagio. The Fountains of the Bellagio perform a magnificent display (set to music) every 15 minutes in the evenings and also every hour on Saturday and Sunday afternoons. Show times can vary on public holidays. Considered one of the more impressive free attractions on the Strip, especially at night. Free.
Fremont Street Experience – Viva Vision, dusk to mid night. A pedestrian mall just outside the downtown casinos. Multimedia shows are displayed on a giant canopy over the street nightly. Free.
Gallery of Fine Art @ Bellagio. A fine-art gallery. Not free.
Las Vegas Chinatown Plaza, (about 1 mile west of Treasure Island, Take a westbound CAT Route 203 bus from the intersection of Las Vegas Boulevard and Spring Mountain Road between TI and the Fashion Show Mall). A place to experience Asian culture. 
Madame Tussauds Wax Museum, 377 S Las Vegas Blvd. Madame Tussauds Las Vegas is a one-of-a-kind special events venue in which more than 100 of the world's hottest celebrities, politicians, athletes and legends are in attendance. Featuring seven highly themed rooms ranging from a Hollywood party with guests including Justin Timberlake, Britney Spears, and Eva Longoria to an exciting sports arena with interactive experiences featuring Shaquille O'Neal and Tiger Woods.
The Mob Museum. 10:00am-7:00pm: Sunday-Thursday, 10:00am-8:00pm: Friday-Saturday. Located in the heart of downtown Las Vegas, The Mob Museum showcases both sides of the notorious battle between organized crime and law enforcement. With high-tech theater presentations, iconic one-of-a-kind artifacts, and interactive exhibits, you can finally discover the whole truth and nothing but the truth.
The Neon Museum Las Vegas, 821 N Las Vegas Blvd. An outdoor lot loaded with huge signs that once twinkled in front of the Silver Slipper, Stardust, and El Cortez. See the giant horseshoe made of thousands of gold-colored light bulbs.
Shark Reef Aquarium @ Mandalay Bay. The highlight is walking through a transparent tunnel with sharks, sea turtle, fish on all sides
World's Largest Golden Nugget @ Golden Nugget Hotel. The world's largest gold nugget is on display in the back of the casino. About 100m behind reception where you can also hold it.
The Tank @ Golden Nugget Hotel. a $30 million complex complete with a shark tank, a 3-story waterslide and seven private cabanas.
Titanic: The Artifact Exhibition @ Luxor, 3900 S Las Vegas Blvd. 10:00am-10:00pm. The 25,000-square-foot exhibit features numerous items from the Titanic, including luggage, the ship's whistles, floor tiles from the first-class smoking room, a window frame from the Verandah Cafe and an unopened bottle of champagne with a 1900 vintage. In addition, the exhibit features a piece of Titanic's hull, a full-scale re-creation of the Grand Staircase as well as a newly expanded outer Promenade Deck, complete with the frigid temperatures felt on that fateful April night.
U.S. Route 95 At Night. This route climbs gradually northwest of Las Vegas so that the Strip's neon lights remain visible for a remarkably long distance, appearing as a luminous cloud from the furthest point.
Volcano @ The Mirage. Sunday – Thursday 7:00 PM & 8:00 PM, Friday – Saturday 7:00 PM, 8:00 PM, 9:00 PM. Free. The volcano in front of the casino erupts in a terrific light show.
Discovery Children's Museum. 09:00 am – 04:00 pm. This is one place that you'd be happy for your kids to spend hours at. Discovery Children's Museum in Las Vegas is a one of a kind of museum that encourages interaction, curiosity to enhance knowledge and learning.
Walk The Strip
In addition to the free-of-charge Fountains and Bellagio shows, the Strip itself counts as an attraction, especially at night with its spectacular lights and billboards. People-watching is one of the main sports, and along the way you'll encounter people in costumes ranging from nearly topless showgirls to superheroes to, of course, Elvis (but expect to pay a fee if you want to have a photograph taken with most of them). The Strip is deceptively longer on foot than it may appear on a map, so be sure to stay well hydrated, take rests, and during hot days take advantage of any air-conditioned port in a storm.