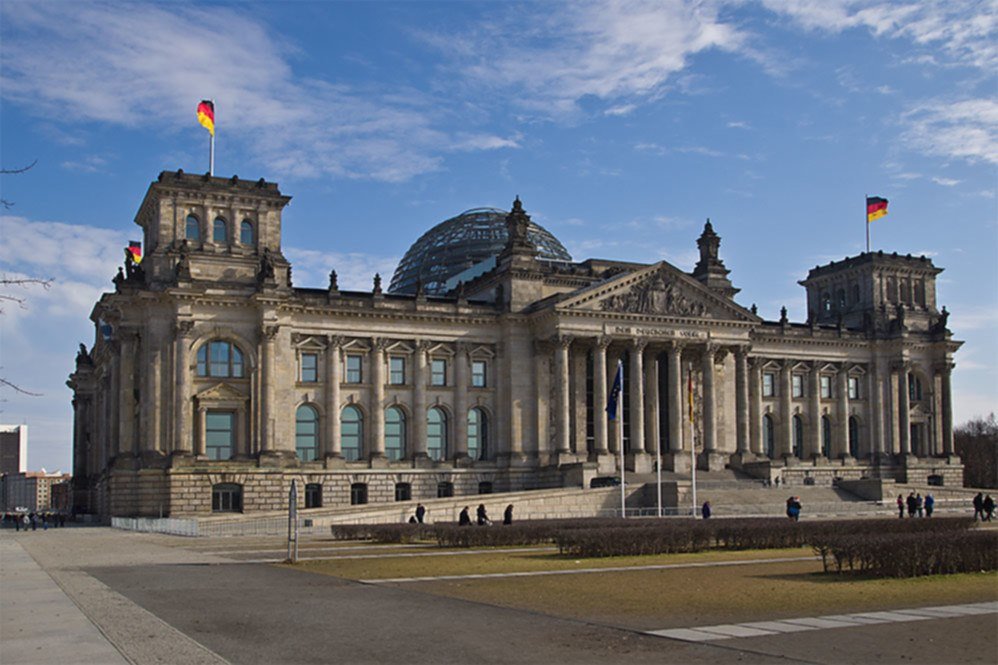 Cultural and historical attractions
When thinking of Germany, beer, lederhosen and Alpine hats quickly come to mind, but these stereotypes mostly relate to Bavarian culture and do not represent Germany as a whole. Germany is a vast and diverse country with 16 culturally unique states that have only formed a political union since 1871 in the modern era, and including the significant 1945-1989 parenthesis.
If you're still looking for the cliches, the Romantic Road is a famous scenic route along romantic castles and picturesque villages. With its fairy tale appearance, the Neuschwanstein Castle could be considered the most iconic of German castles. The walled city of Rothenburg ob der Tauber has a beautiful mediaeval centre that seems untouched by the passage of time. Similar typical German towns can be found elsewhere in the country, like Görlitz, Bamberg, Celle, Heidelberg, Erfurt, and Quedlinburg. Your picture postcard visit to Germany will be complete with a visit to the beer halls of Munich and a peek of the Alps at Garmisch-Partenkirchen.
Germany is a modern industrial nation, and the Wirtschaftswunder is best represented by the industrial heritage of the Ruhr. Hamburg is another economic powerhouse with the second busiest port of the continent. Frankfurt is the financial centre of Germany, and of Europe as a whole, as it is the base of the European Central Bank. Its skyline comes close to those found at the other side of the Atlantic. The fashion city of Düsseldorf, media industry of Cologne, and car companies in Stuttgart each represent a flourishing sector of the German economic miracle.
A completely different experience can be found in Berlin, a city unlikely to be found anywhere else on the planet. While architecturally an odd mismatch of sterilized apartment blocks, post-modernist glass and steel structures, and some historic left-overs, it has a laid-back atmosphere and a culture of internationalism that accepts everyone as a "Berliner". Its turbulent history gave rise to an enormous wealth of historical attractions, among them the Berlin Wall, Brandenburger Tor, Bundestag, Checkpoint Charlie, Fernsehturm, Holocaust Memorial, Rotes Rathaus, and the DDR Museum. If you want to see a perfect example of gentrification, visit the formally "hip", now very settled Prenzlauer Berg district. If you want to feel like a true Berliner, you might visit the Charlottenburg district between Stuttgarter Platz and the Lietzensee lake, or the vivid and decently posh, and friendly neighbourhoods between Friedenau and the Schlossstraße in Steglitz, while you might meet a lot of party people, tourists to a large part, in Friedrichshain around Revaler Straße. If you want to get some impression of the areas where Berliners live which do not have the time and money for an upscale lifestyle, visit Tiergarten district around Beusselstraße, Wedding district around Müllerstraße, or Neukölln district around Karl-Marx-Straße – despite the social problems, those areas are still relatively safe, and if you take some caution (do not flash with money; do not look for a fight; do not speak extremely loud in your mother language – in particular in a group – so that you would appear to be a drunk party tourist), you are unlikely to get into any trouble there.
The Schöningen Spears are 8 wooden throwing spears from the Palaeolithic Age, that were found between 1994 and 1998 in the open-cast lignite mine, Schöningen, county Helmstedt, Germany, together with approx. 16,000 animal bones. More than 300,000 years old they are the oldest completely preserved hunting weapons in the world and they are regarded as the first evidence of the active hunt by Homo heidelbergensis. These discoveries have permanently changed the picture of the cultural and social development of early man.
Natural attractions
Due to its size and location in Central Europe, Germany boasts a large variety of different landscapes. In the north, Germany has an extensive coastline along the North Sea and the Baltic Seas in a vast area known as the North German Plain. The landscape is very flat and the climate is rough with strong winds and mild, chilly temperatures. Due to the south-easterly winds that press water into the German Bight, tidal variations are exceptionally high, creating the Wadden Sea. Vast areas of the seabed are uncovered twice a day, allowing one to walk from one of the numerous islands to another. The East Frisian Islands just off the coast are very picturesque, although mostly visited by the Germans themselves. Favourite white sand resorts along the Baltic Sea include Rügen and Usedom.
The central half of Germany is a patchwork of the Central Uplands, hilly rural areas where fields and forests intermix with larger cities. Many of these hill ranges are tourist destinations, like the Bavarian Forest, the Black Forest, the Harz, the Ore Mountains, and Saxon Switzerland. The Rhine Valley has a very mild, amenable climate and fertile grounds, making it the country's most important area for wine and fruit growing.
In the extreme south, bordering Austria, Germany contains a small portion of the Alps, Central Europe's highest elevation, rising as high as 4,000 m (12,000 ft) above sea level, with the highest summit in Germany being the Zugspitze at 2962 m (9,717 ft). While only a small part of the Alps lie in Germany, they are famous for their beauty and the unique Bavarian culture. Along the country's southwestern border with Switzerland and Austria lies Lake Constance, Germany's largest fresh-water lake.
Itineraries
Bertha Benz Memorial Route — follows the tracks of the world's first long-distance journey by automobile
Romantic Road — the most famous scenic route in Germany that starts in Würzburg and ends in Füssen
Germany offers virtually every activity you can imagine. Most Germans are members of a sports club and visit cultural events less often. Due to the federal structure every region has its own specific activities.
Sports
Germany is crazy about football and the German Football Association DFB is the biggest FA association in the world with 6.35 million members (8% of the German population) in more than 25,000 clubs. Every village has a club and the games are the main social event on weekends, with participation strongly encouraged. The German Football Museum in Dortmund presents the history of this.
In the winter, many people go skiing in the Alps in Bavaria close to Munich.
Almost every middle-size German city has a spa (often called Therme) with swimming pools, water slides, hot tubs, saunas, steam baths, sun roofs etc. The sauna areas are usually visited by both genders, and people are nude there. Wearing any kind of clothing; including swimsuits, is considered unhygienic and therefore not permitted.
Cultural events
Germany has world class opera houses (especially Berlin, Bayreuth, and Munich) and the Berlin Philharmonic Orchestra is known as one of the top three orchestras in the world. Germany is considered to have the strongest classical music traditions in Europe, with many famous composers such as Bach, Beethoven, Brahms, Handel and Wagner originating from Germany. Several theatres in bigger cities play outstanding classical and contemporary plays. Germany prides itself in the wide variety of cultural events and every city works out a cultural agenda.
Musicals
Musicals are popular in Germany. Although there are some touring productions from time to time, most shows stay in a specific city for a few years. Most shows belong to the company called "Stage Entertainment". The main 'musical cities' are Hamburg (for example The Lion King), Berlin (for example Blue Man Group), Oberhausen (Wicked), Stuttgart (for example Dance of the Vampires), Bochum (Starlight Express) and Cologne.
Shakespeare
Rather interestingly, William Shakespeare is adored in Germany like almost nowhere else–the Anglosphere included. This can be attributed in large part to Goethe, who fell in love with the Bard's works. If your German is up to it or you can find a English performance, seeing a performance can be very interesting. According to some Germans, Shakespeare is actually improved in translation, as the language used is more contemporary. Judge for yourself.