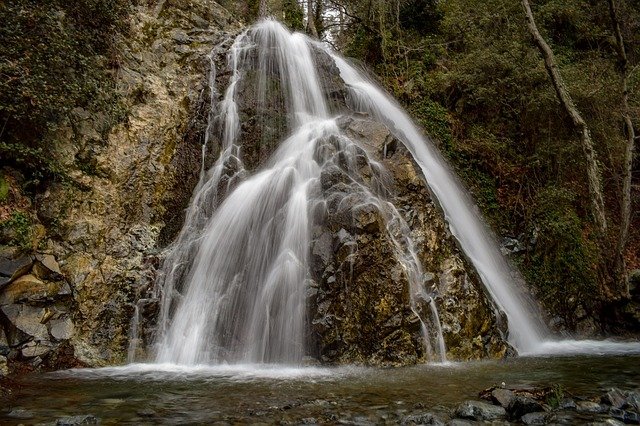 Troodos Mountains, Cyprus
Explore the Troodos Mountains with its pine-scented air that feels more invigorating the higher you climb. The Troodos mountain range is the island's 'green heart', and a refreshing oasis that is immersed in endless vistas of forests, valleys and orchards.
Troodos is the largest mountain range in Cyprus, located in roughly the center of the island. Its highest peak is Mount Olympus, also known as Chionistra, at 1,952 metres (6,404 ft), which hosts the Sun Valley and North Face ski areas with their five ski lifts.
The Troodos mountain range stretches across most of the western side of Cyprus. There are many mountain resorts, Byzantine monasteries, and churches on mountain peaks, and nestling in its valleys and mountains are villages clinging to terraced hills. The area has been known since antiquity for its mines, which for centuries supplied copper to the entire Mediterranean. In the Byzantine period it became a centre of Byzantine art, as churches and monasteries were built in the mountains, away from the threatened coastline. The mountains are also home to RAF Troodos, a listening post for the NSA and GCHQ.
Comprised of many different, traditional villages, every twist and turn of the mountain roads leads to something different. The chain of winemaking communities has practiced viticulture for centuries, whilst others are famous for their intricate handmade folk-art, from lace and silverwork to pottery and basket weaving. Agricultural villages known for their different fruit unfold towards others, where waterfalls and springs offer a cooling drink to both human and wildlife.
At its very peak – 2,000 meters above sea level – sits Mount Olympus – whose snowy mounds welcome skiers in winter. And a myriad of natural wealth awaits exploration by foot or bicycle, along paths, over rocks and into woodland, with the villages all welcoming visitors to observe their unique local customs.
Troodos is also religiously significant for its string of 10 UNESCO World Heritage Site Byzantine churches and other monasteries and chapels. Priceless ancient frescos, fascinating stories of saints, and unique architecture showcase the island's deep Christian roots.
Whether you want to escape the hot beaches, discover the island's flora and fauna, or step back in time, the Troodos mountain range is beautifully ideal for a different Cyprus experience.
Troodos Mountains, due to its altitude, is covered in snow during winter. It is a popular resort for skiers during the skiing months. Tourists and locals alike visit the mountains during the summer to take a break from the searing summer heat down at sea level. Walk through the forests on one of the nature trails and take in the wonderful scents and aromas and enjoy looking at the waterfalls and surrounding views. 
The villages in Troodos are very charming, and contain folk architecture and cobbled streets. These rural villages are famous for their warm welcoming hospitality, traditional local cuisine.
Troodos is perfect for hiking and leisurely walks.
Unesco Churches in Troodos mountains
Cyprus, being predominantly Christian Orthodox, has a great number of Byzantine monuments. Ten of these hold such historical and artistic significance and hold such value that UNESCO has included them in its list of World Heritage Sites. All ten churches dating from the 11th to the 17th century are located in the mountainous region of Troodos.
Panagia tou araka
Panagia asinou
Agios ioannis lampadistis
Agios nikolaos tis stegis
Panagia podithou
Metamorphosis sotiros
Panagia moutoulla
Archangelos
Stavros agiasmati
Timios Stavros
Panagia tou sinti
Biking can be enjoyed all year round in Troodos. Possessing quiet paved roads, splendid scenery, great biking terrain and revitalizing fresh air. The official 'Troodos cycling routes' are a 57 km path around Troodos National Park complete with area maps, directional signs, road markings and complete bike guide of the area. Nowhere in this natural, 57 km long circuit, does the altitude vary more than 400 meters. It's as if Mother Nature has conspired to keep the cyclists rested and relaxed.
Troodos has unique Ecclesiastical, Folk Art and Wine (old wine Press) Museums, which are related with civilization, culture and traditions.
Troodos has plentiful picnic sites . They are located where access is easy, where there is shade and water and have a range of facilities like tables, sanitary facilities, playgrounds, barbeque sites, drinking water, car parks and others- all free of charge.
Caledonia Falls is one of the highest falls in Cyprus. Water falls from a height of 40 feet. You can reach it via a path leading to it. Some of the falls are hard to access since they have only been discovered recently.
The Troodos area is blessed with a unique beautiful natural environment, with unspoiled villages of traditional architecture, which are complemented by the warm hospitality and the authenticity of the locals.
At 6,500 feet above sea level, the tip of Troodos gives amazing 360o views of the whole island.
Live the moment. Enhance your senses and experience to the full one of the most beautiful places in the whole world.
Official tourism websites of Troodos
For more information please visit the official government website: 
Watch a video about Troodos
Instagram Posts from other users
If you want us to create a Blog Post about your favourite place,
please message us on FaceBook
with your name,
your review
and photos,
and we will try to add it soon
Useful Travel Tips Be sure to read these travel tips before you go. Travel is full of major decisions — like which country to visit, how much to spend, and when to stop waiting and finally make that all-important decision to book tickets.  Here are some simple tips to smooth the way on your next […]